Meet The Cosmetic Surgeon Dr. Shivram Singh
Dr Shivram Singh - Profile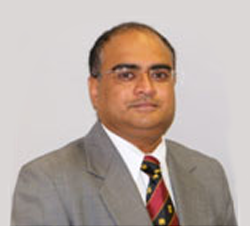 Mr Shivram Singh is a Consultant Cosmetic, Plastic, Reconstructive and Hand Surgeon who specialises in surgery for reconstruction of skin & Breast cancers. He is a European certified Hand surgeon and has the expertise to perform various procedures in Hand surgery. He has expertise in the full range of cosmetic procedures and specialises in Total Body Contouring (TBC) and Hair transplant surgeries.
Mr Shivram Singh, MB, BCh, FRCS (clinics in Surg) FRCS (Plast) Dip in Hand Surgery (European board), has been a Consultant Plastic Surgeon at the Queen Elizabeth Hospital Birmingham, since 2007. He trained overseas and in various hospitals in the UK including London, Dundee, Aberdeen, Salisbury, Chelmsford and Belfast.
He completed a fellowship specialising in Breast Reconstruction, Hand surgery and Burns at The Adenbrookes' Hospital, Chelmsford. He is part of the multi-disciplinary teams in Skin Cancer and Breast Reconstruction at Birmingham University Hospital NHS Trust and The Hereford County Hospital.
He is actively involved in the teaching and training of plastic surgery trainees and medical students, Nursing Staff and General Practioners.
In addition to his special interests, Mr Singh covers all aspects of general plastic and cosmetic surgery. He has presented and published scientific papers in his speciality and is actively involved with clinical audit, research and continuing medical education (CME)
Professional Qualifications
MB,.BS
FRCS (Clinics in Gen. Surg)
FRCS(Plast)
Dip. In Hand Surgery (FESSH- European Board)
Member of the Melanoma Focus Group
Fellow of the Royal Colleges of Surgeons, Edinburgh
Fellow of the Royal Colleges of surgeons, Dublin
Member of the British Association of Plastic & Reconstructive Surgeons
Member Associate of Medical Educators, England
Fellow of the European Society for Surgery of Hands(FESSH)
Member of the International Society of Plastic Surgeon
Member of the British Society of Surgeon for Hands
Member of the British Medical Association
Special Clinical Interests
All aspects of cosmetic and reconstructive breast surgery that include – congenital problems, asymmetry, reduction, breast lift and enhancement.
Reconstruction following Breast Cancer surgery with implants and other specialised & advanced techniques. Other procedures include nipple reconstruction & tattooing; correcting asymmetry and contour defects with liposuction and liposculpture with fat injections or fillers.
Face lift, Blepharoplasty (Upper & lower Baggy eyelid Corrections), Neck lift
Total Body Contouring (TBC), Abdominoplasty (tummy tucks), Brachioplasty (Arm reduction), Thigh Reduction & Lift, and Buttock Reduction & Lift with surgical procedure and Liposuction.
Fat removal procedures including Liposuction and Lipolysis
Reconstructive & Plastic surgery procedures for skin problems including skin cancers such as basal cell carcinoma (BCC or Rodent ulcers), SCC (squamous cell carcinomas), and melanomas (skin cancers) Neck dissection (for local control of cancer in the neck) and Axillary / Ilio-Inguinal Block dissections.
Hand surgery procedures including Open Carpal Tunnel Release (OCTR), Treatment of Dupuytrens disease and Hand Trauma.
Surgical correction of prominent ears (bat ears) under local anaesthetic.